Associations
TFG - The Timber Framers Guild (USA; good book shop, Archive of technical publications)
https://www.tfguild.org/
Carpenters Fellowship
http://www.carpentersfellowship.co.uk/
Kesurokai http://www.kesurokai.de/
https://kesurokai.blogspot.com/
Timber Frame HQ
https://timberframehq.com/
Konföderation Kreditloser Kameraden
Web site?
3D modeling
I use Sketchup and I love it (I use a standalone, installable version from 2015, not todays web version)
Sketchup Timber Framing Tools (former TF Rubies) by Clark Bremer. These make it super-easy to design and model timber framing joints.
The 2D version of Dietrich's PlanCAD-L program is free

Broad overview over existing software options given by Alex Schreyer
Books
Jack A. Sobon: Historic American Timber Joinery: A Graphic Guide, 2004-08
Steve Chappell: A Timber Framer's Workshop: Joinery, Design & Construction of Traditional Timber Frames.
Tedd Benson: Building the Timber Frame House: The Revival of a Forgotten Craft. This text is from 1986, so it's a bit dated, but inspiring read nevertheless.
Book shop of the Timber Framers Guild
Book store of the Carpenters Fellowship (you'll also previous issues of the club magazine with significant articles)
Das Holzbau-Buch, a 100 years old classic.
http://www.blurb.com/user/kreditloser
Das neue Buch vom alten Wissen der Schiftung (also available in English)
Tage Frid's books are super inspiring for woodworking in general, simple, didactically very well presented.
Ready for more fascinating stuff on old-world woodworking tools and techniques? Read about Roubo and his book L'art du menusier. Not to confuse the hard work of the time with a too-romantic view...
Eric Sloane: Sketches of America Past. Nostalgic Inspiration. The universal use and meaning of wood in former times. (This issue combines three books in one and is a nice bargain therefore.)
Very good, scientific book about Conservation of historic timber structures
There is a fascinating, free online course on Preserving Norwegian Stave Churches by the Norwegian University of Science and Technology (NTNU). It takes a few hours but it's fun and really interesting!
Articles
Informationsdienst Holz zum Thema Holzschutz bei Ingenieurholzbauten. Jede Menge weitere Publikationen, alle umsonst:
https://informationsdienst-holz.de/publikationen/?L=0
Stereotomy - Le Piquage, or Theory of French Scribing
http://stereotomy-blog.blogspot.com/2012/03/le-piquage-or-theory-of-french-scribing.html
Stereotomy - A Carpentry Model
The Famous Louis Mazerolle
http://www.historicalcarpentry.com/louis-mazerolle.html
Saw Filing
http://www.vintagesaws.com/library/primer/sharp.html
https://paulsellers.com/2018/06/two-strokes-are-better-than-one/
Forums
There's a Facebook group called "Historical Timber Framing, Traditional Building and Architecture Group". It's quite busy. *I purposefully re-joined Facebook for nothing else than this group after a hiatus of 10 years, and recommend it!)
Forestry Forum
http://forestryforum.com/
TF Guild Forum
http://forums.tfguild.net/ubbthreads.php?ubb=showflat&Number=12592#Post12592
Blogs
Mr. Chickadee
Website | Youtube
http://www.timberframe-tools.com/timber-frame/starting-up/
http://www.greenwoodworking.com/MACFATVideo
https://nicolawood.typepad.co.uk/kesurokai/timber-framing/
http://thefoxisblack.com/2012/03/01/living-in-a-farmhouse-from-1734/
http://www.beingsomewhere.net/booklet.htm
https://kk.org/cooltools/homesteading-al/
Paul Sellers
Lothar Jansen-Greef's very informative (German) youtube Channel about woodworking and restauration
https://pfollansbee.wordpress.com/2012/12/04/new-to-me-hans-karlsson-hatchet/
Seminal Films
Guédelon II - Die Burg-Baustelle (2018 since 21 years)
Matter and Gesture (Carpenters without borders)
Plans
Sawhorses by Brice Cochran
Meine Modifikation
Andere Anleitungen
Das Loblied auf den Zimmermannsbock
The French Trestle and its History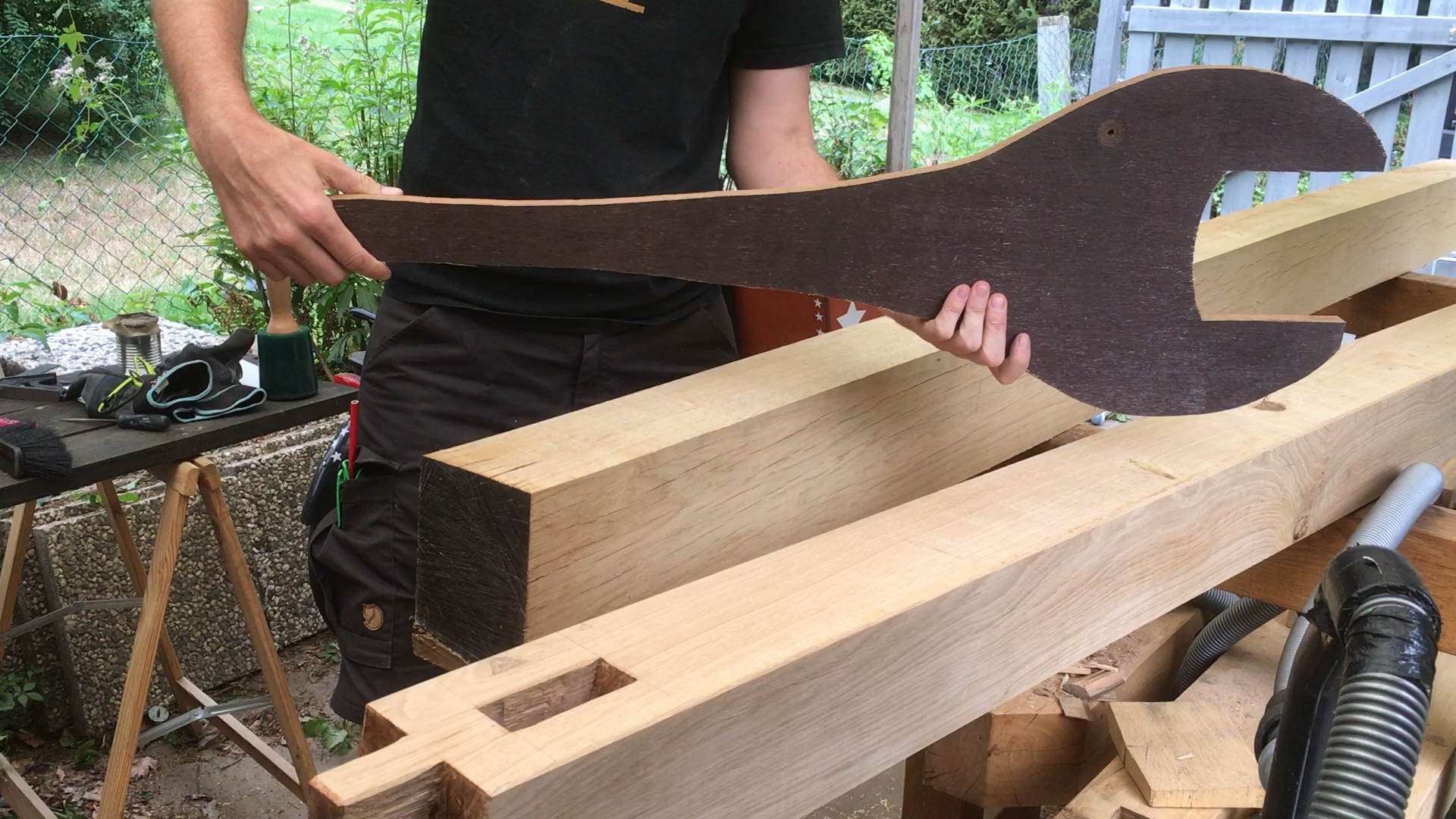 About Tools
Discussion in Forestry Forum
The Adze (See also my demonstration)
https://timberframehq.com/tools/
Bench Chisels Test
Bow Saws
Entrosten mittels Elektrolyse
Paul Sellers' Rag-in-a-can oiler. A must-have!!!
Tool Providers, Online Shopping
Timber Framing Tools (very good collection with competitive pricing)
Dieter Schmid - Feine Werkzeuge
Dictum
The ToolPost
Timber Frame HQ Shop
Newman Tools
Timber Tools (they've got a chisel)
MHG Timber Tools - I've got the 1 1/2" version, and I absolutely love it!
Barr Tools
Wendemesser-Umrüstsatz für viele Hobel
Henry Taylor Tools , Catalog
Henry Taylor Firming Chisel
The Best Things (vintage tools)
Toolnut.co.uk
Canadian Log Building Tools
Wood is Good WD202, PU mallet
Timber Frame Tools
Cheap push axes (Stoßaxt)